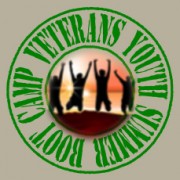 Mission Complete hosts a summer camp to create transition income for Veterans.
Alexandria, VA, June 12, 2015 (Newswire.com) - ​This summer, Mission Complete will host the local Alexandria community by bringing together Veterans and youth through the Veterans Youth Summer Camp. This collaboration will employ 30 Veterans while integrating My Brother's Keeper into this community outreach program. The Veterans will provide the mentorship and programs that are vital for keeping local youth emotionally, socially, physically, and cognitively healthy.
FREE CAMP DAY
To unveil the Veteran's Youth Summer Camp, Mission Complete will be hosting a Veteran's Summer Camp Preview Day on June 22, 2015 from 7:30 a.m to 4:00 p.m. The free Preview Day, located at 901 North Pitt Street Alexandria, VA 22314, will be a simulation of the entire camp, featuring the Sports Camp, Book Club, Camp Wilderness, and Brain Camp. The event offers a sneak peak of the camp and provides the opportunity for campers and their families to meet the Veteran instructors and staff, while enjoying a fun day at summer camp with complimentary food and drinks. There will be special guests and prominent national and local celebrity figures attending the preview day in support of America's bravest.
SUMMER CAMP OUTLINE
The 9 week summer camp will run from June 22 to August 21 and is open to campers ages 6 to 17. The cost to register depends on the annual income of each camper's family, with the goal of promoting a diverse camp environment. The nine week camp will have two parts, a five week portion called the "Sports Camp & Camp Wilderness", where campers will engage in physical activities and learn survival and fitness from Veterans. The four week portion, called "Book Club & Brain Camp", will allow campers to develop their intellectual abilities with book discussions, science experiments, math games, and multicultural exposure. Having Veterans educate local youth allows them to engage in a military experience where all members of a group feel united.
ANSWERING THE CALL
My Brother's Keeper Community Challenge guides youth onto the path they need to graduate from high school. Mission Complete, through the incorporation of My Brother's Keeper into the Veterans Youth Summer Camp, has launched a plan of action to provide an opportunity for Veterans to continue to serve and protect. The integration of My Brother's Keeper in the summer camp will provide unity within the community. The experience of solidarity and family seen within the different branches of the military are values that Mission Complete wants to instill into the youth of the community.
PROGRAM DIRECTOR
It is with great pleasure to announce that Major Justin DeVantier (Ret) from the United States Army will be directing this summer's youth camp. Major DeVantier has served America for more than two decades and now has chosen to join Mission Complete. His exceptional interpersonal and collaboration skills are a major asset to the fundamental elements of the program. With his innate ability to lead and inspire others, Major DeVantier contributes greatly to the shared vision of Mission Complete.
The non-profit organization, Mission Complete, passionately fosters a commitment to Veterans by promoting reintegration, mentorship, employment security and reaffirming a sense of hope in the future of those who served the United States of America bravely. Mission Complete directly responds to the increasing number of unemployed Veterans who have not received adequate education, information, or assistance. The organization has joined forces with Mental Health America (MHA), a non-profit organization dedicated to helping all Americans achieve wellness by living mentally healthier lives. Together, both organizations will help address the issues of mental illness and veterans' welfare when they are on active duty and during the transitioning process out of the Armed Forces. Mission Complete helps America's heroes reach success as they transition out of the military and into the civilian sector.
With enough community support and participation, Mission Complete will be able to positively impact both Veterans and community. The summer camp will provide youth with opportunities that may not be available to them otherwise and will integrate them with a diverse group within the community.
CONTACT: MISSION COMPLETE
ADDRESS: 500 Montgomery Street, Suite 420, Alexandria, VA 22314
EMAIL: CAMP@MISSION-COMPLETE.ORG
PHONE: (703) 647-6221
WEBSITE: www.mission-complete.org
Share: